Noah joins our groups for weeks 1 & 7, with groups led by an experienced team leader:

Noah Filipiak
I've been married since 2004 and have 3 beautiful daughters. I've been a pastor since 2005, planting Crossroads Church in Lansing, MI where I pastored for 13 years. I'm now on the pastor team at Ada Bible Church in Grand Rapids, MI. I'm the author of Beyond the Battle: A man's guide to his identity in Christ in an oversexualized world (Zondervan) and a grad of Grand Rapids Theological Seminary. I enjoy running, writing, and playing board games. The nerdier the game the better! I'm also a die-hard Cincinnati Reds fan, even though they are typically terrible. I love seeing men experience freedom from sexual sin and finding what they've always been looking for in the love they have in Jesus. I blog at www.noahfilipiak.com and host The Flip Side Podcast.
.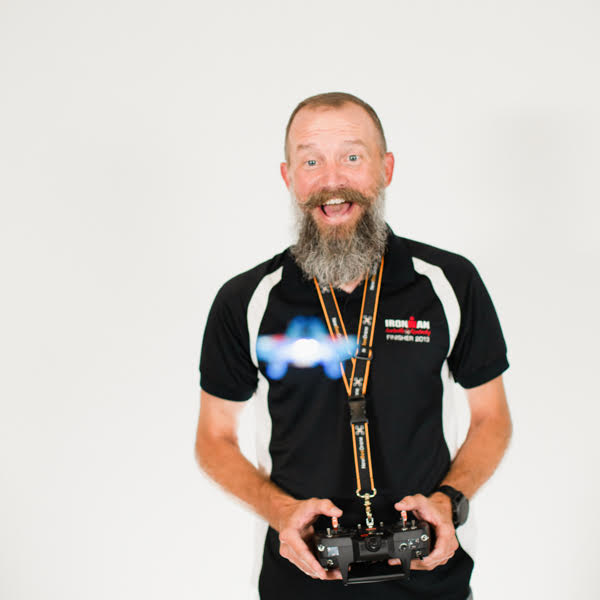 Lewis Hayden
I married my wife in 2001. We have 2 daughters that are grown and have kids of their own now.
I'm interested in Beyond the Battle and helping other men with today's oversexualized world because of how this has affected me personally.
My walk has been the definition of how Satan can step in and mess things up. Beyond the Battle helped me to see things in a different way. The community from the Beyond the Battle groups is amazing as well. Like-minded men seeking answers and direction in a safe group.
I like to run, golf, and fly RC helicopters.
I live in Zeeland, MI.
My faith walk started in high school, but never truly developed until I was in my 30's. Getting connected in the church I attended allowed my relationship with God to quickly grow. Eventually leading me to pursue what it looks like to work in ministry.
My wife and I attend Engedi Church in Holland, MI. We volunteer on the Tech team. We also attended Engedi's first year of Leadership School. A school meant to help develop knowledge and skill as a leader and access wisdom and power as a follower of Jesus. This was a huge step in my life.
I have taken the Beyond the Battle online group twice with Noah and have also lead a group in my home.
Phil Mast
I'm currently single, God has blessed me with beautiful twin girls, and we live in Trenton, MI.  I attend Wyandotte Family Church in Wyandotte, MI.
I enjoy reading, golfing and am a die-hard Cincinnati Bengals and Ohio State Buckeyes fan.
Being raised in a Christian home, I found God at a young age.  In the late 90's, I attended Rhema Bible Training Center in Oklahoma.  From that point, my life felt like one continuous roller coaster ride.  Sometimes up, but mostly down.  Shame and guilt because of poor decisions played a major role as to why.
God has used Noah's book and the Beyond the Battle community tremendously in my own recovery journey which began in 2020.  I feel like Noah's book and online group is a game-changer for helping guys overcome their struggles with unwanted sexual behavior.  The overall message behind this is finding our identity in Christ.
I believe connection/community (not living in isolation) and finding our identity in Christ are two of the most important factors in overcoming sin, especially in the sexual arena.
I want to help encourage men be defined by the voice of the Father which will help them live a victorious life in Christ.
Jeff Penner
I currently reside in Houston, TX with my wife of 6 years. We attend City Church Houston and I operate my own home remodeling/handyman business. My recovery journey began in early 2021. I started by attending Celebrate Recovery where I first experienced what true accountability looked like from a faithful man who was my sponsor. After gaining some steps in recovery, I heard about Noah's group through a podcast. The group allowed me to meet other men who didn't just want to get rid of their unwanted behavior, but wanted to grow spiritually, mentally, physically, and emotionally. After BTB I started attending a 7 Pillars group with Pure Desire and I am so grateful for the growing opportunity to help others in my church, and across the world through BTB.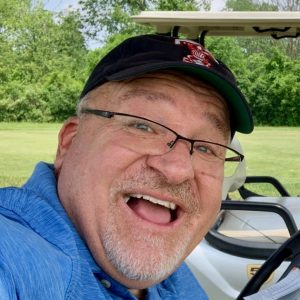 Rick Rodriguez
I've been married since 1994 and we have three grown children. I became a believer in my senior year of high school. I attended Emmaus Bible College in the 80's and have been a preschool teacher for 30 years….Yep, preschool! I have been on my recovery journey since January 2020. I was part of a Seven Pillars group through Pure Desire Ministries and have found there are some keys to walking in sobriety and growing in my faith. God's work has been miraculous. God is using people and resources like Beyond the Battle to transform me to the man I was made to be. I was introduced to Beyond the Battle and Noah through a podcast. The book blew my mind as it explained a lot of the issues that had sabotaged my thoughts and family life. My greatest desire is to help other men choose a life walk that is honoring to the Lord and saves them from the despair of sexual bondage. I am a traveler on this road and hope to steer men to the transforming power of Jesus.
Q: Who leads the group and how much access to Noah do I get?
A: Each group is led by a trained and experienced Beyond the Battle leader.  Noah will join your group in-person for your first and last session.  The first is to help you be comfortable in your group and the last is to help with any unanswered questions or concerns you have after completing the material.  Noah will be walking with your group leader throughout each week.  Your group leader will receive your Accountability Cards and Noah will be there to help him reply to anything you're going through, as needed. Noah leads the (free) weekly alumni group that you'll be invited into once you finish your 7-week group.